SPECIAL OFFERS


ABOUT BULGARIA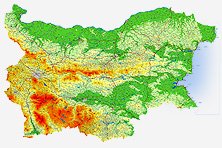 Bulgaria is a beautiful country that is gaining popularity with Western Europeans.
SUNNY BEACH MAP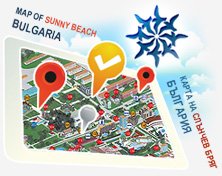 WEATHER REPORT


Apartments and villas for rent in Ravda
Oasis is located in Ravda - a small resort town between Nessebar and Aheloy. The place is quiet, establishing a sense of romantic vacation at sea. The apartments are comfortable and cozy, some of them with sea view. Guests can take advantage of the kitchen facilities for food preparation, the living room is furnished with sofa, dining area, television, bedrooms are with twin or double beds.

"Panorama Krim Beach" is located between Ravda and Nessebar. The complex holds probably the first place for a picturesque panorama.Just minutes away from the beach, this charming holiday village is the perfect place to enjoy a peaceful stay while its proximity to Sunny Beach and Nessebar gives oportunity for an easy access to the entertainment offered in these resorts. Apartments are comfortably furnished with everything you need for a carefree stay. Guests can use the kitchen facilities for food preparation.

Riviera Fort Beach is located in village of Ravda, away from noise of city, but at the same time just a few kilometers from Sunny Beach - one of the most attractive Bulgarian resorts, offering all kinds of tourist services. There is a great swimming pool with children`s section,beautiful garden,children`s playground.

Spectra is secluded complex, located in the heart of a forest, suitable for a quiet and peaceful holiday. There is a public transport stop close to it, which connect this place with the full of life resorts of Nessebar and Sunny Beach.