SPECIAL OFFERS


ABOUT BULGARIA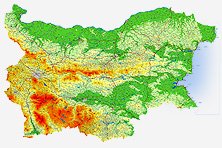 Bulgaria is a beautiful country that is gaining popularity with Western Europeans.
SUNNY BEACH MAP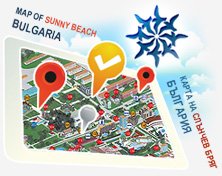 WEATHER REPORT


Apartments and villas for rent in Kosharitsa
"Almond hills" offers a unique opportunity to rent a private villa, designed to the highest specification, with its own gardens in the premium tourist region of Sunny Beach.

Complex Arkite is a very pleasant and stylish holiday complex situated on the road to Kosharitsa at the foot of the Emine Mountains, just a 5 minutes drive from the beach in Sunny Beach (2 km). The gated complex enjoys a unique combination of modern buildings, offering all standard amenities and distinctive authentic architecture of old Bulgarian houses.

HIll Top offers for accommodation тhree bedroom villas - separate kitchen, living room with extendable sofa bed, three bedrooms, bathroom with tub or shower cubical, suitable for accommodating up to 8 people.

Motemar Villas are located in the village of Kosharitsa. The comfort in the interior of the houses and the authentic architecture will turn the summer holiday into unforgettable experience.