SPECIAL OFFERS


ABOUT BULGARIA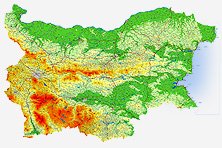 Bulgaria is a beautiful country that is gaining popularity with Western Europeans.
SUNNY BEACH MAP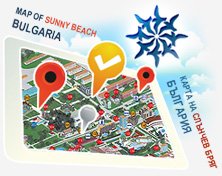 WEATHER REPORT


Stylish and modern, Elite 4 holiday complex is located in a quiet and tranquil area in south-western part of Sunny Beach. Just 300-400 meters from Elite 4 is the famous Cacao Beach with its attractive clubs and restaurants. Nearby is the bus station connecting Sunny Beach with Nessebar and St. Vlas villages, a 24 h mini market is also available at a close distance.

Excelsior Complex is located in the heart of Sunny Beach about 30 meters from the sea and 5 minutes' walk from the center of the resort. The complex is surrounded by a lovely green garden and the fans of luxury and tranquility will surely be fascinated by the conditions it offers for an unforgettable vacation.

On the territory of the complex there is a swimming pool, divided into main and children`s section, which is an oasis in the hot summer days.

The complex is located on the beach of the northern part of St. Vlas. Situated close to a mountain height, Garden of Eden has the advantage to be favorable and preferred both by nature and luxury amenities lovers. A nice surprise is the private beach in front of Garden Of Eden and the small quay, where boats, jets and ski can be rented.

Green Fort holiday village is situated only 200 m from the sea, followed behind from a tiny pine forest. The rare combination of sea and mountain climate makes it good place to recruit health and strength, suitable for family and romantic vacation.

"Grenada" is a modern aparthotel with exclusive architecture, located in the southeastern part of Sunny Beach, near the town of Nessebar and the unique nature attraction - the dunes. The complex is situated just 50 meters from the beach, but still in a quiet and peaceful place ideal for a complete recreation.

HIll Top offers for accommodation тhree bedroom villas - separate kitchen, living room with extendable sofa bed, three bedrooms, bathroom with tub or shower cubical, suitable for accommodating up to 8 people.

The complex offers 2 restaurants, bar, cafeteria, 4 swimming pools, large water slide, supermarket, shops, fitness club, sauna, exchange office, playgrounds for children, tennis court, mini golf, football field, beauty center, medical center, Internet club, safety boxes, guarded parking lot. With their location and opportunity for a valuable holiday, Imperial Fort attracts mainly families with children, elderly couples and romantic young people.